We are going out of business!  Please check our inventory page to purchase our remaining items at a deeply discounted price!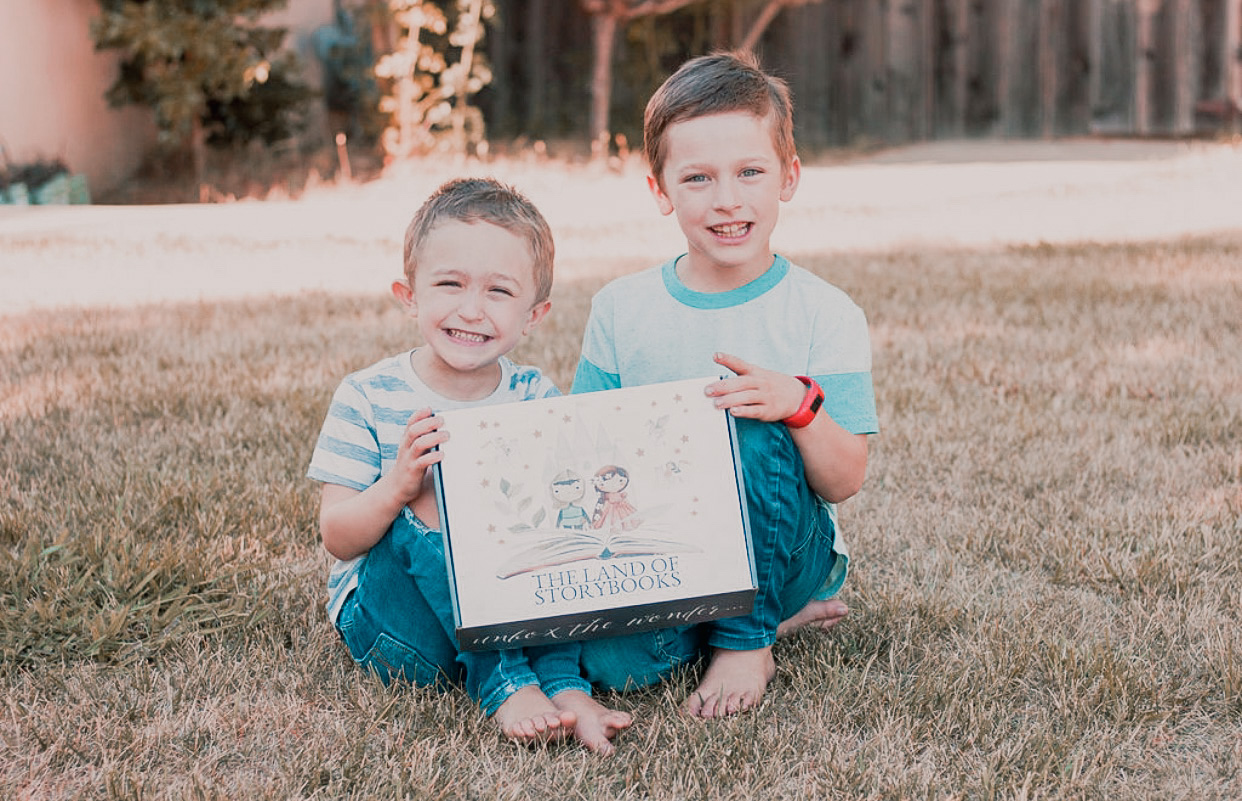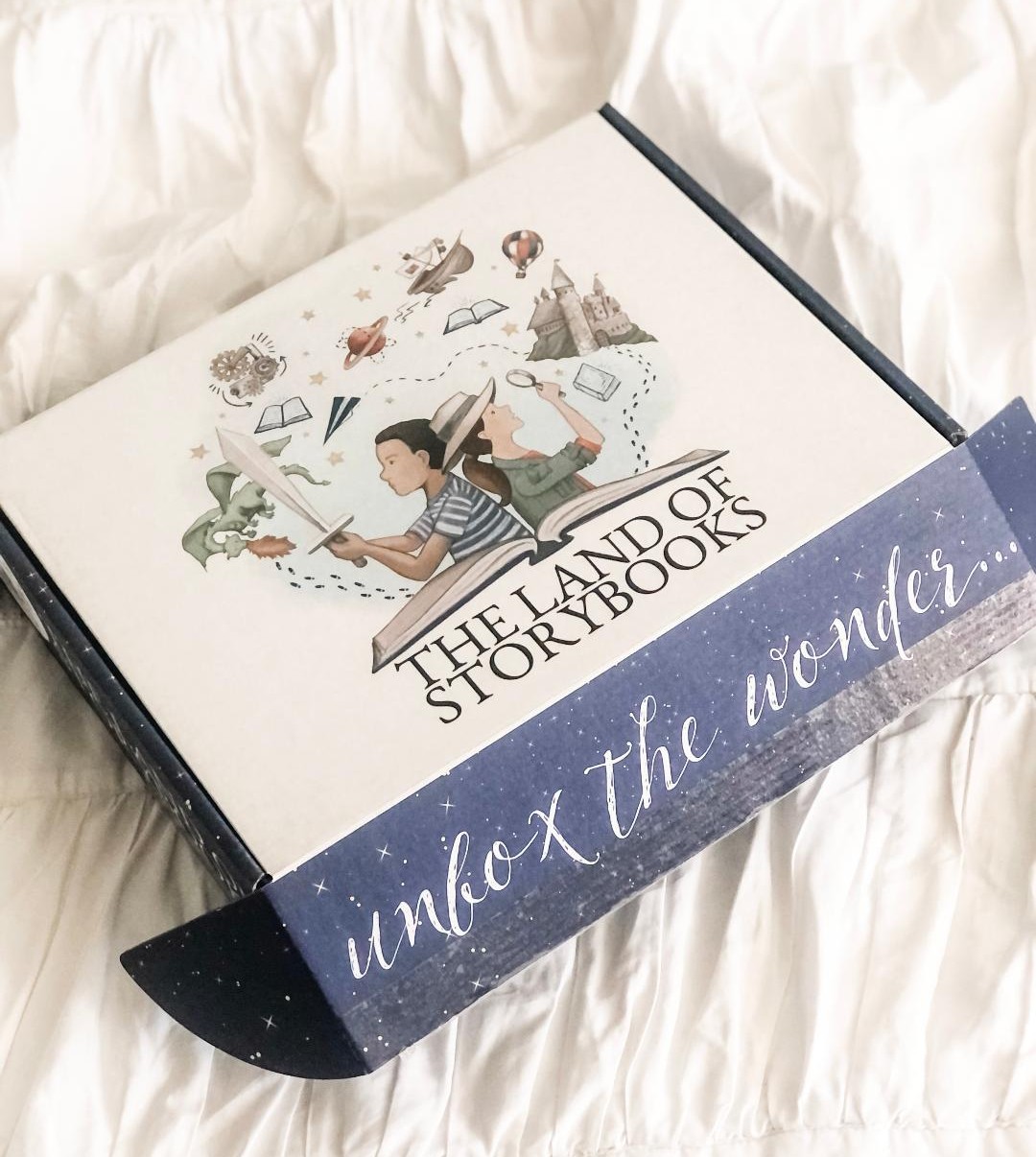 With the FIRST EVER Family Read Aloud Subscription Box!!!
We are on a mission to bring wholesome, high quality, character-building literature back to families.
We believe STORIES ARE POWERFUL, and they shape not only your children's minds, but their character as well.
But we don't stop at simply telling you what good stories to read with your kids. We make it easy for you to EXPERIENCE them coming to life in a magical way with our exciting book club Adventure Guides and imaginative custom craft kits.
Here's your easy button for wonder and connection.
We've taken care of all the planning and prep. All YOU have to do is unbox EVERYTHING you need for a meaningful time of connecting with your child over books you will both treasure forever.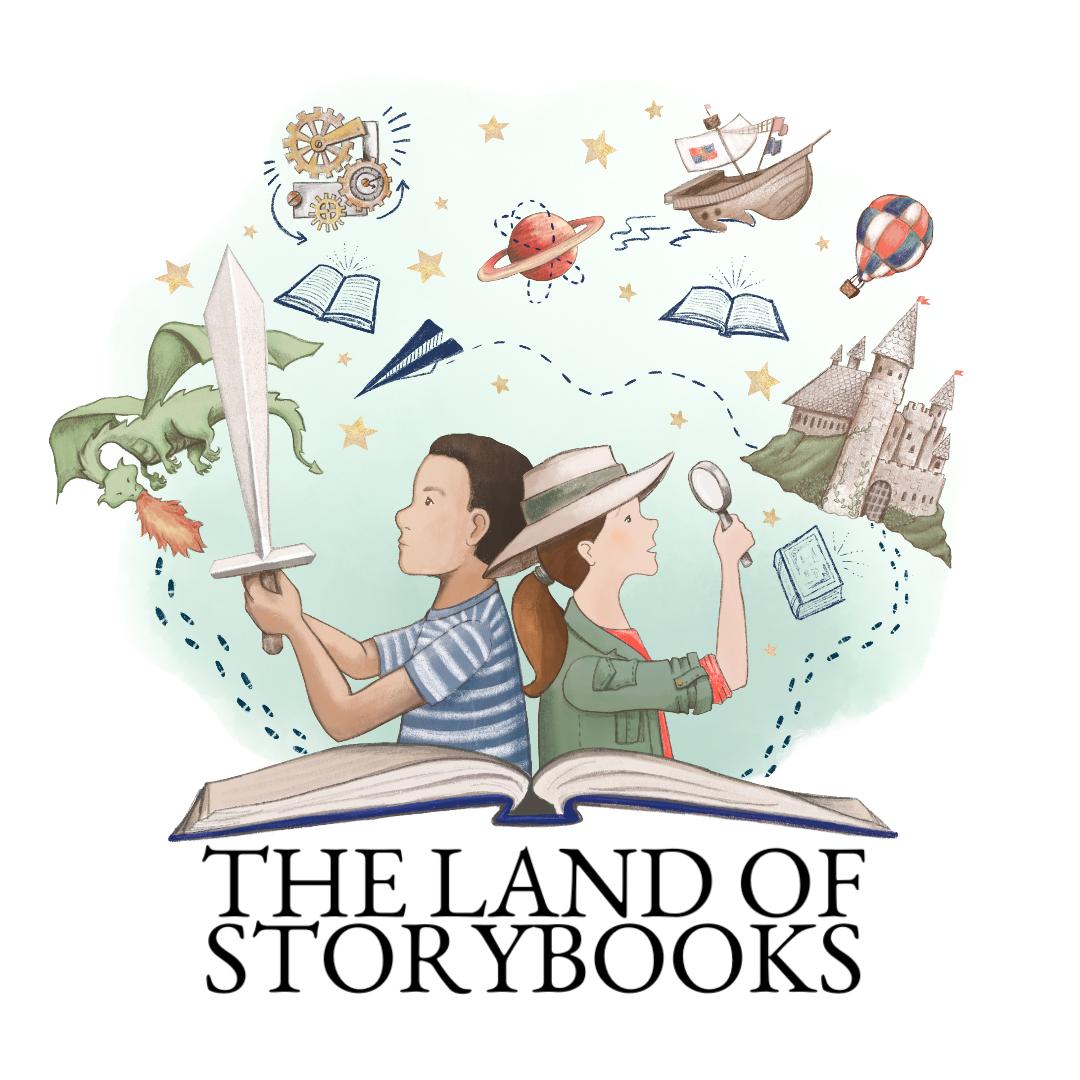 Want a peek inside the experience?
Click the video to see!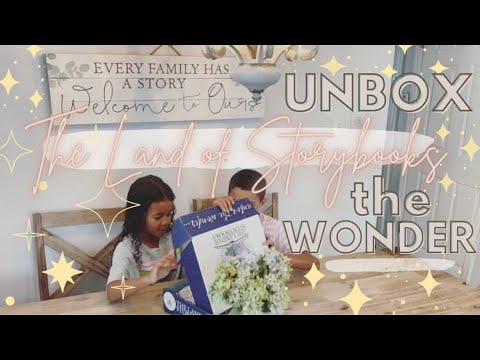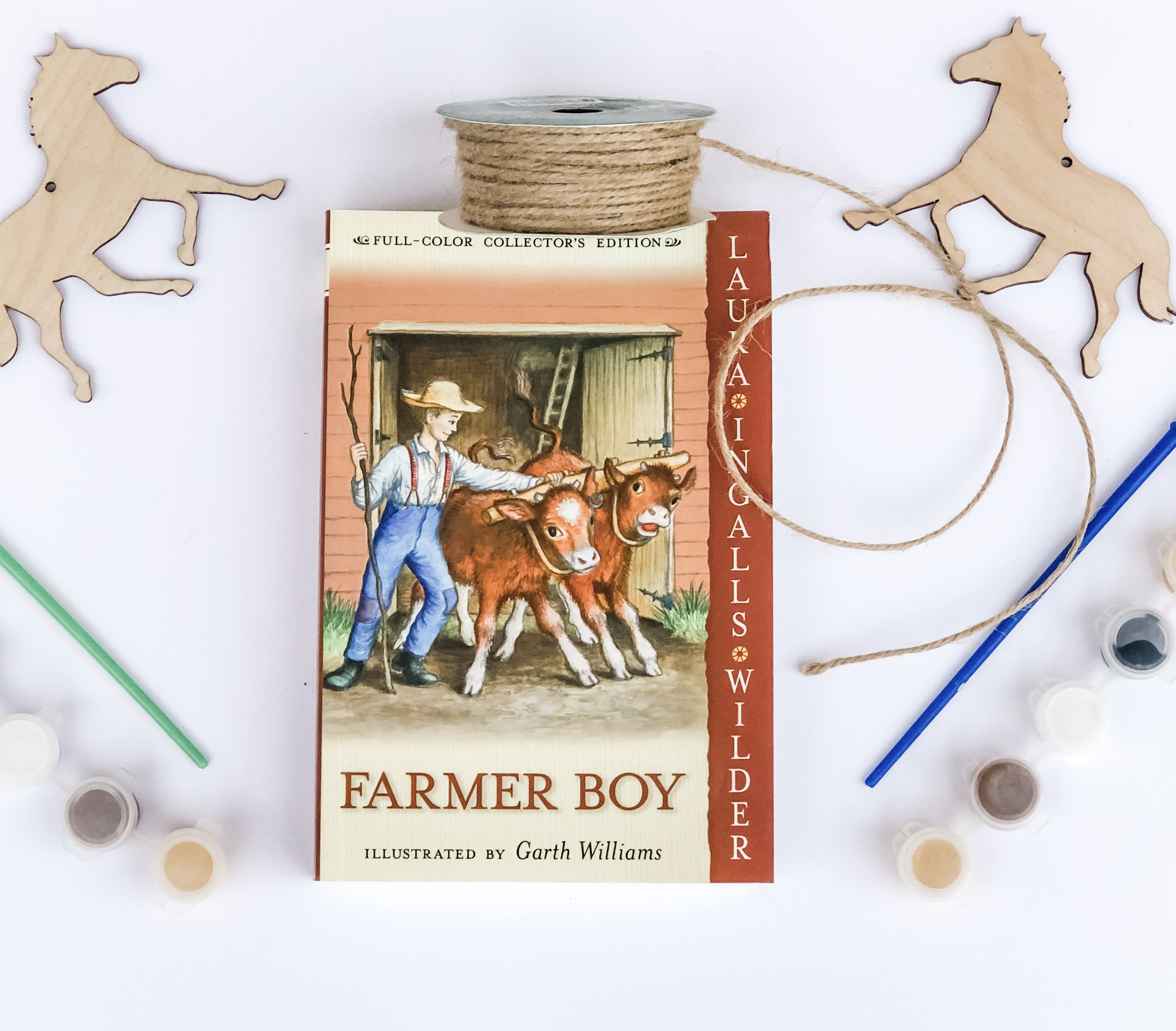 High Quality Literature
Each Chapter Book Box includes one middle grade novel that appeals to ages 6-12 when read aloud. Our Picture Book Box includes a hardback picture book for kids ages 3-6.  We aim to choose rich, imaginative stories with an emphasis on wholesome values and good moral character.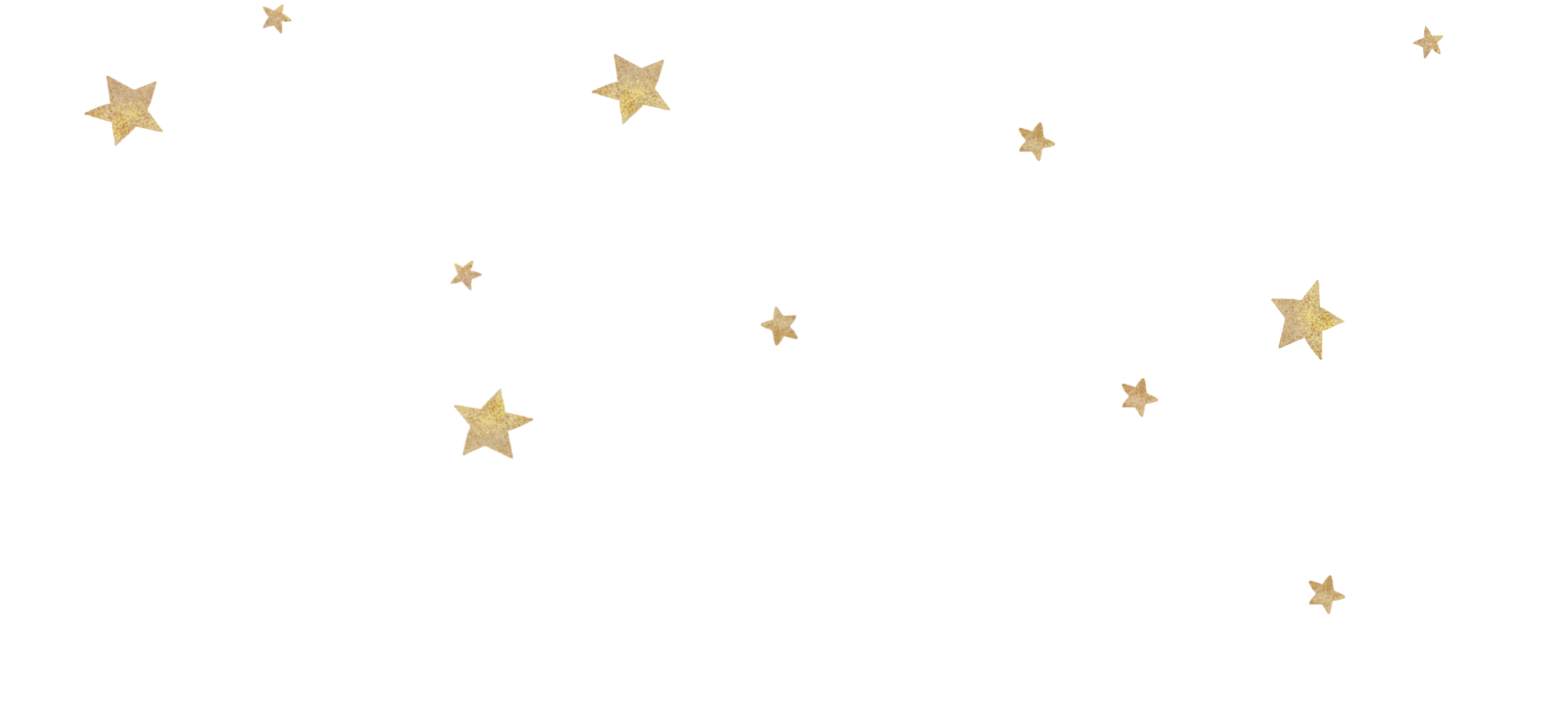 Everything you want from a book club....
in a BOX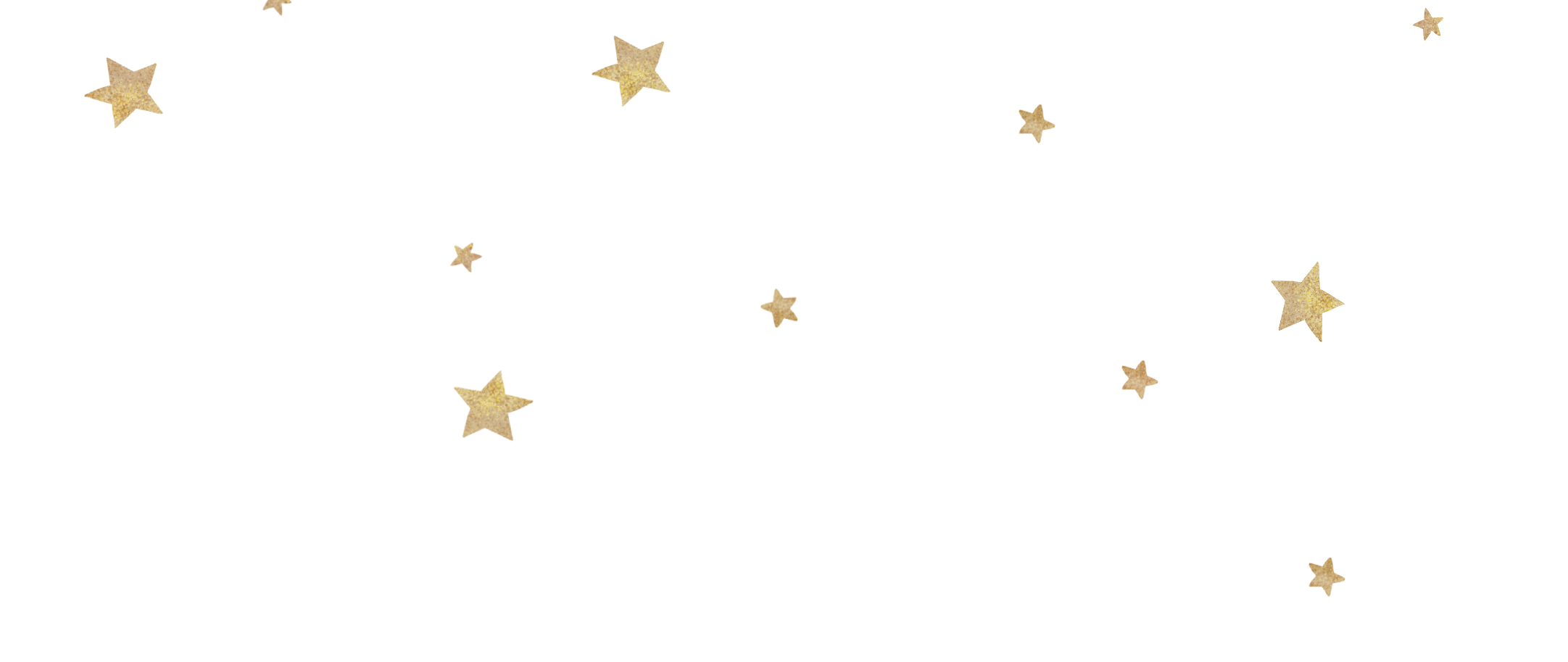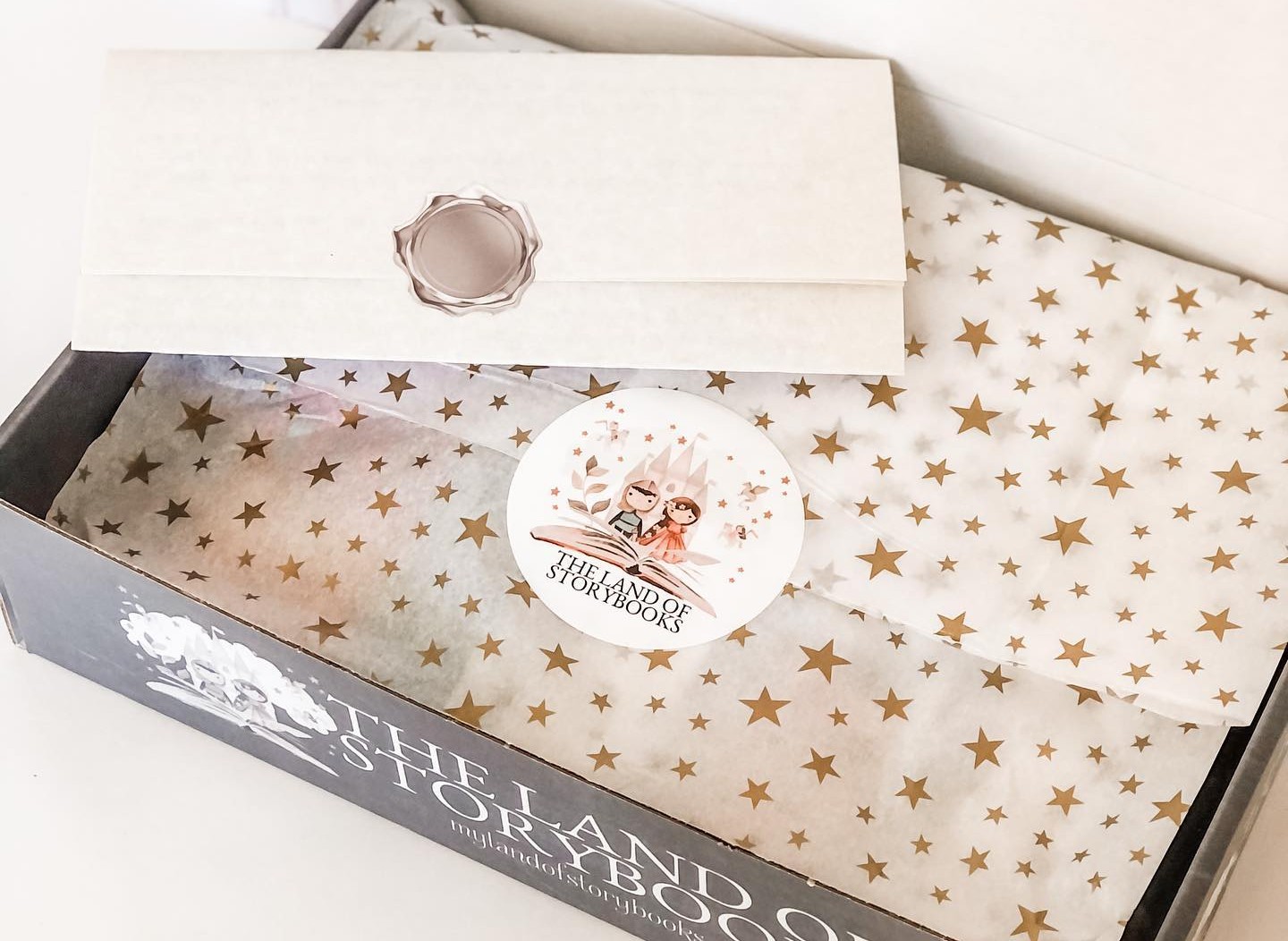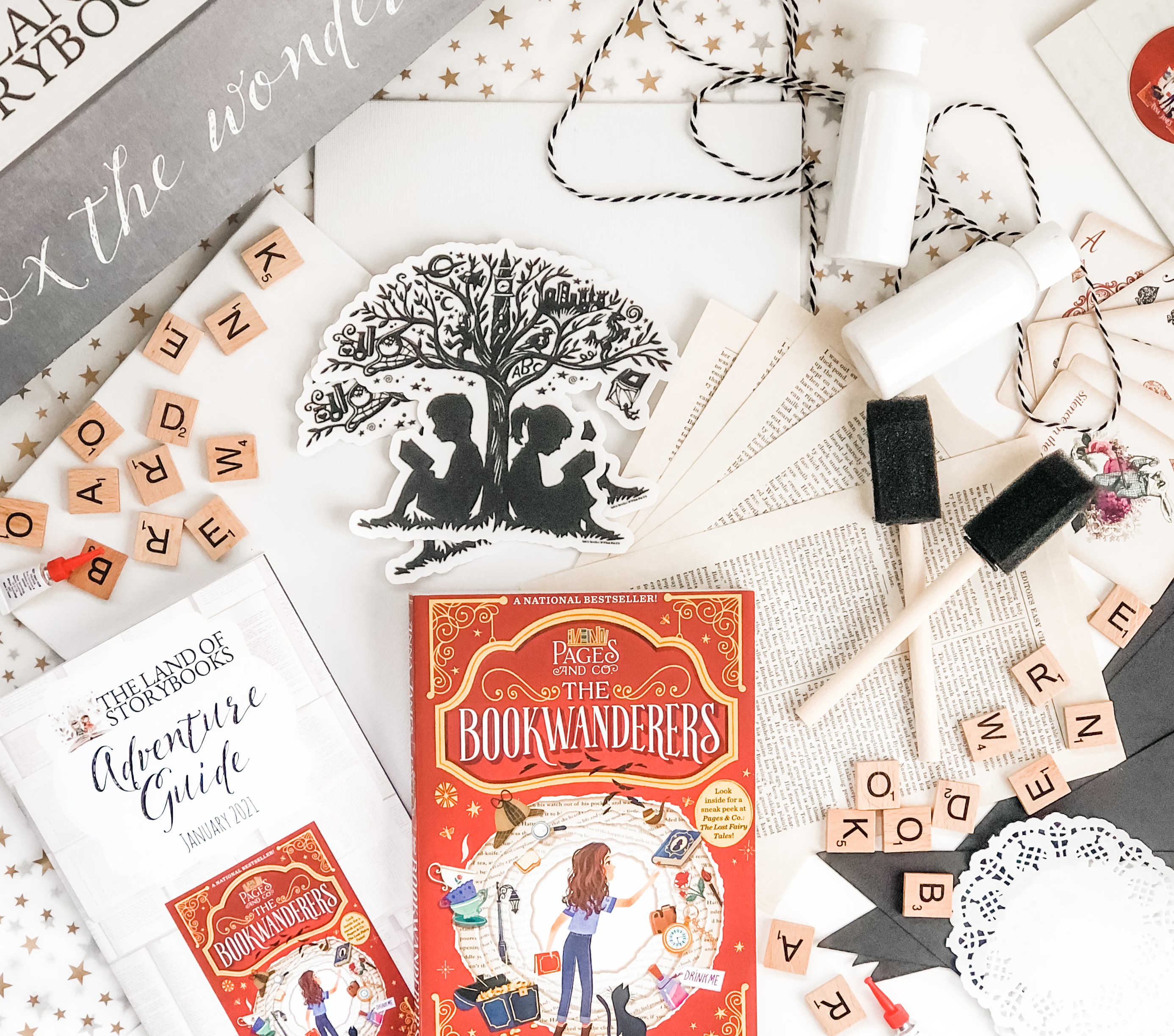 Book Themed Arts and Crafts
High quality book themed crafts? YES PLEASE!
Each box includes two craft projects, with both projects containing enough supplies for two children. (THAT'S FOUR TOTAL CRAFTS!) We take care of all the planning and prep, so YOU can have a meaningful time of connection with your kids.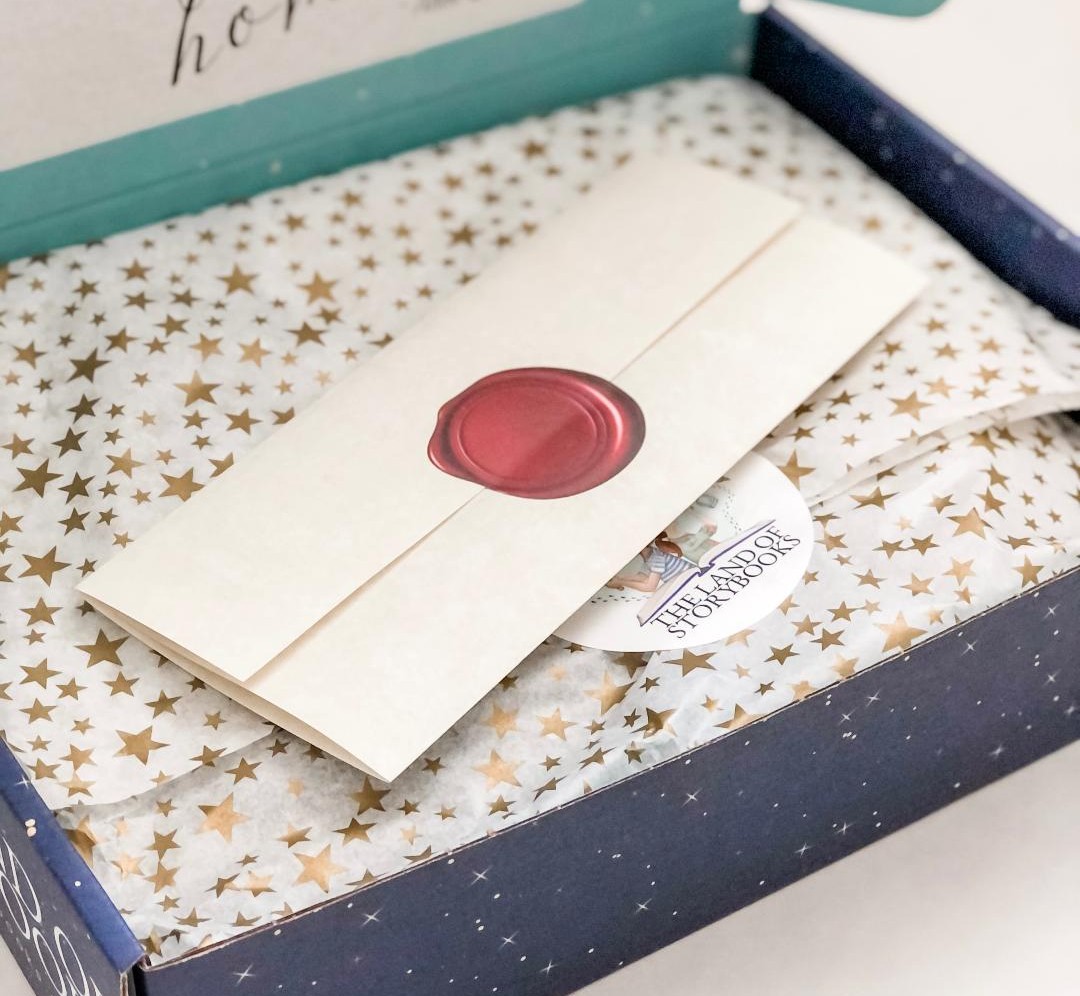 Each box contains a vintage, sealed letter that transports your children into the Land of their Storybook of the month!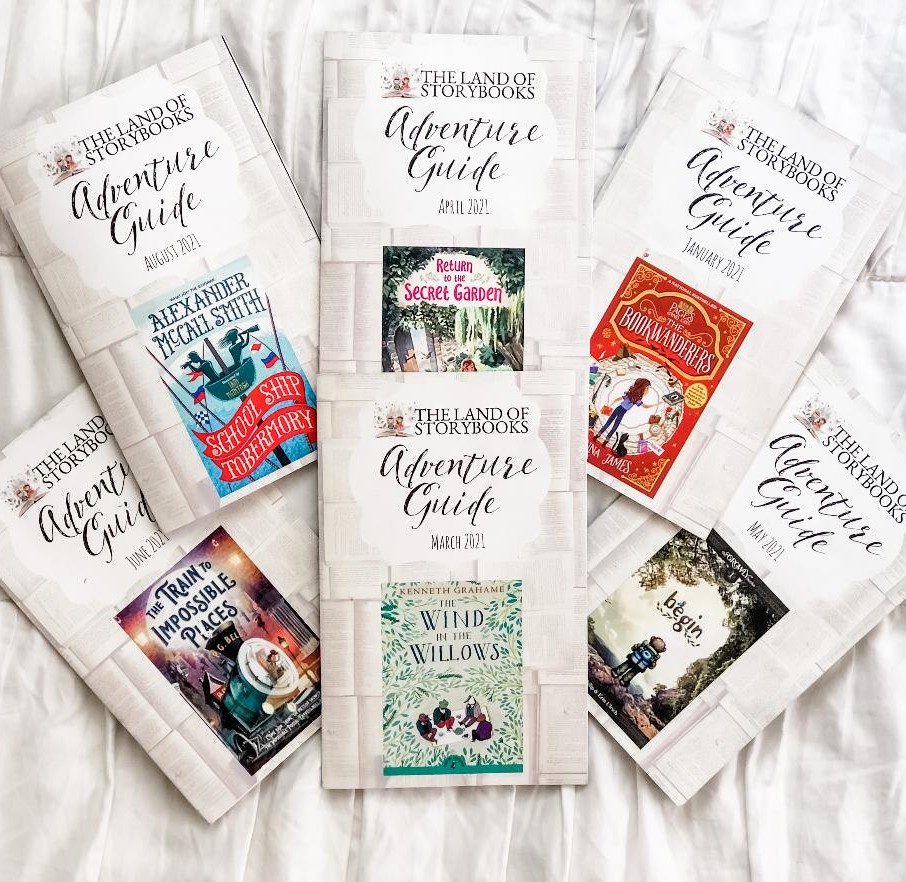 Your Book Club Adventure Guide
We're all about building kids with strong character. Your in depth Adventure Guide is designed to help you build character and connection with your family. Each guide has a recipe, service project idea, book discussion guide, picture book list, and more that the whole family can enjoy together!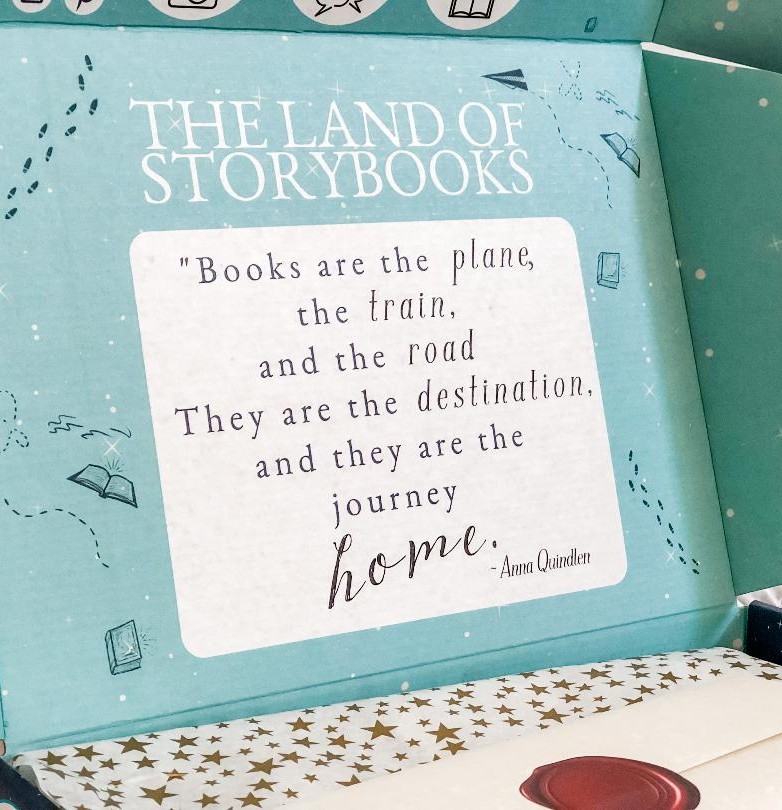 Delivered in magical packaging designed to bring wonder and delight to your day... What Customers are Saying...
/** * @var $module \Ucraft\Module */ ?>
The ONLY kids subscription we use now.

"We've probably tried every subscription box for kids out there. And my hands down favorite one is The Land of Storybooks. It is the ONLY one we use anymore. It's very high quality and done so incredibly well. We absolutely love these boxes and they are so worth the price!" ~ Jami Balmet, Finding Joy in Your Home

Saves Time and Money!

"I saved so much time and money using your planned box instead of using going down every rabbit trail on Pinterest!" ~ Cate Nichols, Creatively Classical

Like Opening a Treasure Box...

"The boxes are jam packed with so much to do and read. My daughter and I are always so excited! The boxes are well made, thoughtful, and just beautiful to look at. I love that it's educational, fun and promotes togetherness. The Land of Storybooks is as magical as it sounds; it's truly like opening up a treasure box!" ~ Bethany L., Long Time Subscriber

Helping our family create memories together

"My children were immediately so enthralled to be pulled into this experience! The Adventure Guide is where we found everything we could possibly need to enhance the theme...Huge thank you to The Land of Storybooks for making something beautiful and allowing our family to create memories." ~ Madison Sanders, Happiest Homeschooling

Obsessed...

"We are obsessed with this subscription, and we so believe in what you are doing! The projects are SO, SO GOOD! I am not a crafty mom, so I would never think of doing these on my own." ~ Julie Garcia, Long time customer