Contributor post by ~ Julee Wilson @theregomymarbles
Ok, Mamas,

You've spent all this time gathering books and materials for read-alouds for the kiddos.

You've subscribed to this amazing Subscription Box here at Land of Storybooks.

But what about YOU?

What are you reading for YOURSELF? How are you cultivating a life of intellectual and spiritual growth in yourself?

Mamas can't pour out from an empty bucket, so I present to you the concept of

Mother Culture™

This a term coined by Karen Andreola, pioneer homeschooling mom and author who applied 19th century educator, Charlotte Mason's Educational philosophy and principles to her homeschool as well as her home.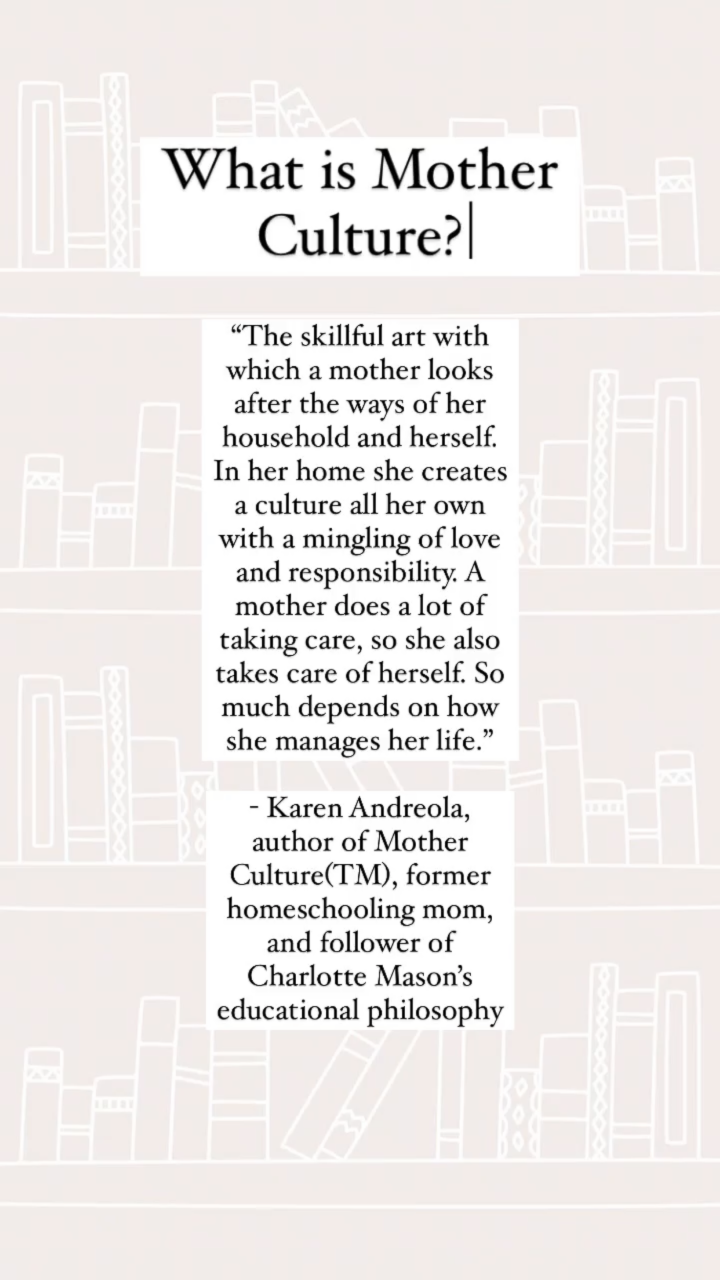 It is "The skillful art with which a mother looks after the ways of her household and herself. In her home she creates a culture all her own with a mingling of love and responsibility. A mother does a lot of taking care, so she also takes care of herself. So much depends on how she manages her life."